Tournaments
throughout
Europe
distributed.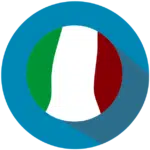 Football Tournaments Italy
No. 3 of the most popular holiday destinations for Germans and accordingly our tournaments in Italy always offer a certain holiday character in addition to the "sport". Therefore, the tournaments in Italy usually take place during the usual holiday periods such as Easter or Whitsun, in order to be able to enjoy the Italian lifestyle as much as possible. But don't worry: in addition to the Italian "dolce vita" with culinary delights, football is not neglected either.
Tournaments
in over
15 European
countries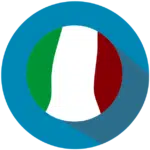 Tournaments in other countries:

You are interested in one of the tournaments, have general questions or would like to get more detailed information about accommodation and prices. Then simply get in touch with us via our contact form or contact us directly!
Tournaments in
other countries:

Are you interested in one of the tournaments or do you have general questions? Then simply contact us directly or write to us via the contact form!